Bodhi (Sanskrit: बोधि; and Pali);in Buddhism is the understanding possessed by a Buddha regarding the nature of things. It is traditionally translated into English with the word enlightenment and literally means awakened. Bodhi is knowledge of the causal mechanism by which beings incarnate into material form and experience suffering. Although its most common usage is in the context of Buddhism, bodhi is also present as a concept in other Indian philosophies and traditions. Our way of Bodhi is "awakened towards nature" and a positive spirit.
Gasthaus Edelweiss - Backpackers Generoso - Bodhi Camping
The Team of Bodhi Climbing runs as well the Gasthaus Edelweiss - Backpackers Generoso - Bodhi Camping 5min from the first boulders of Magic Wood.
​
Check the site in the Activities section for all Magic Wood info.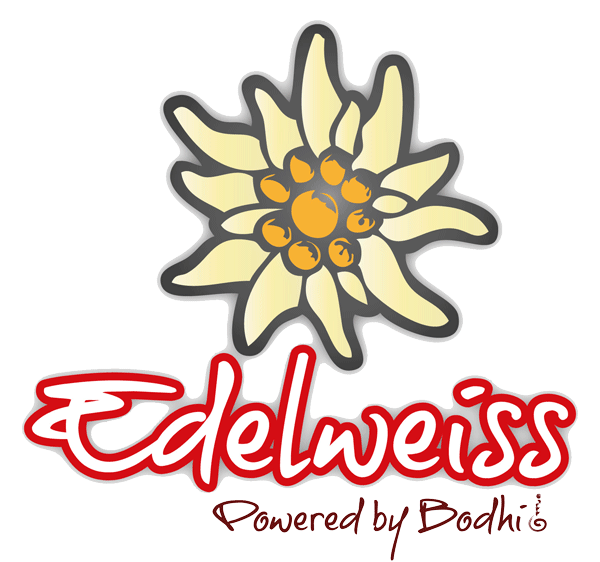 The Team of Bodhi Climbing stands behind the awareness towards nature and respecting it, as well as respecting other climbers/people; we mean well for all the livings and environment. The impact in the climbing areas must be reduced to a minimum…this way we can ensure to keep the areas safe for future generations to climb.
Here a list of ethics we ask our team members to stand up for and live it:
Brushes: To use for the point above. The best to only use brushes with natural bristles.
Camping: Outside of camp or bivouac sites is generally prohibited. Please stick to local rules and regulation.
Chalk: Adapt your chalk usage to the local situation, as well as to prohibitions. Clean the boulders once your done from chalk and tick marks.
Cigarettes: See Garbage.
Fires: Do not make fires of any kind in the woods. Use only legal, official fireplaces.
Garbage: Bring back what you bring in…and if you see somebody littered before you, pick it up.
Human waste: If you have to do it, do it away from boulders. Dig a hole, that you can hide the whole waste and cover and closed it with enough soil.
Music: Keep your music to yourself. Out of respect towards other, no beats at the rock.
Parking: Do not block any roads or paths. If the parking lot is full, just park at the next one and walk a few steps…it's not a bad warmup.
Paths: Please use the visible trails and paths, don't take short cuts. We do not want to harm the vegetation.
Shoes: Clean your climbing shoes before climbing properly. Dirt polish the footholds way faster…
​​
Engaged in the valley and the climbing community, Bodhi Climbing takes care of the respect towards our beautiful nature and bouldering area.